What Is Trending

In Senior Living

Today's senior living communities are adopting forward-thinking trends that make them completely different than what you may expect – helping them evolve into vibrant, dynamic places filled with vibrant, dynamic people. Many retirement communities now have a strong focus on social events, excursions and entertainment, not to mention lifelong learning and holistic wellness. You'll find quite a few of these emerging trends are already in place at Park Creek – and there's always more to look forward to!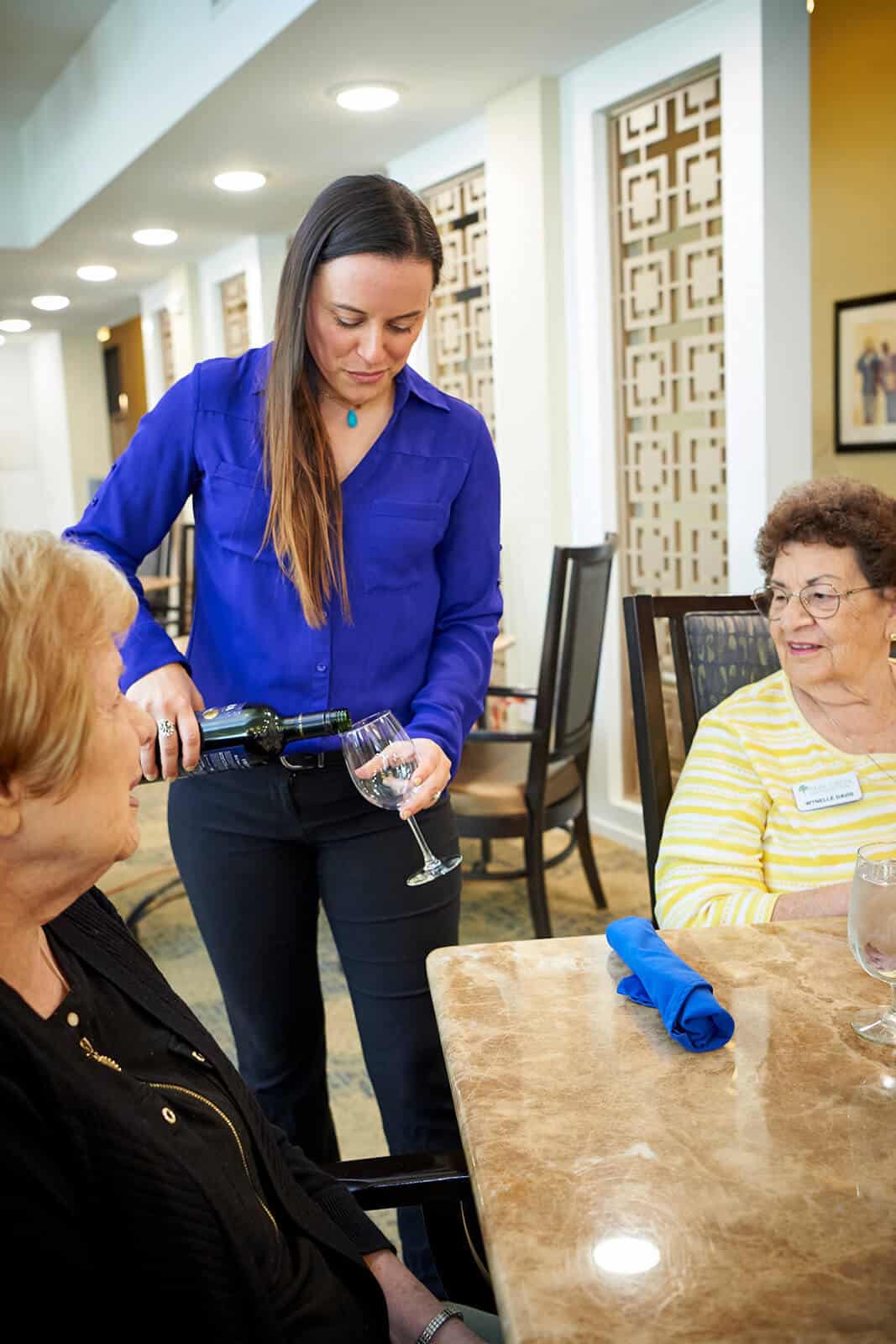 Innovations At Retirement Communities
An Emphasis on Location
Seniors of today are looking for locations that are not only convenient and relaxing, but also set in a sought-after area for their interests and tastes. Whether meeting a desire for shopping, culture, fine dining or recreation, senior living of the future is becoming more and more specialized according to location.
Streamlining through Technology
There are more and more uses for smart devices in senior living, giving residents access to helpful technology such as daily activity calendars, virtual communication and emergency response options. Park Creek currently features Echo Dots in every residence to announce each day's schedule and menu. And senior assistance technology is only expected to grow in the coming years, becoming even more user-friendly and further enriching the senior living lifestyle.
A Fresh Approach to Dining
Many retirement communities are changing people's minds about senior living dining. Rather than bland, cafeteria-style meals, you'll find restaurant-style, gourmet cuisine as well as flexible grab-and-go options. Residents at Park Creek enjoy classic home style dishes alongside healthy, nutritious fare. Park Creek and other communities have also moved toward all-day dining – giving residents the freedom to choose from a wide variety of satisfying options on their own schedule.
Variety and Fun in Fitness
Active seniors are looking for increased options to stay fit and try new things. Communities are beginning to offer more boutique fitness options like yoga, tai chi and walking clubs. And as seniors enjoy better health and remain active longer, communities will continue expanding their offerings to meet their needs.
Whole-Person Wellness and Personal Growth
While seniors in the past may have delayed moving to a community for too long, modern seniors are recognizing the physical, social and emotional wellness benefits of moving to a retirement community sooner rather than later. Retirement can be viewed as a chance to pursue your passions and explore new interests. Park Creek makes it more convenient than ever to get involved and discover new things about yourself and the world – from learning opportunities to art classes to happy hours.
Find Forward-Thinking Independent Living
Senior living is becoming more exciting and innovative all the time. At Park Creek, residents have the chance to explore many of these options – with new and evolving possibilities always on the horizon. Contact us today for more information about everything Park Creek has to offer.