Signs It's Time To Move To

A Maintenance-Provided Independent Living Community

When individuals enter into their retirement years, there's often an air of anticipation and excitement. The prospect of doing more of what you love without the stressful aspects of a regular routine offers greater freedom and flexibility. In this way, retirement can certainly be a wonderful time of life; however, there are evolving concerns and challenges to face – the responsibilities and expenses of homeownership, increasing health care needs and costs, and loss of friends and family among them.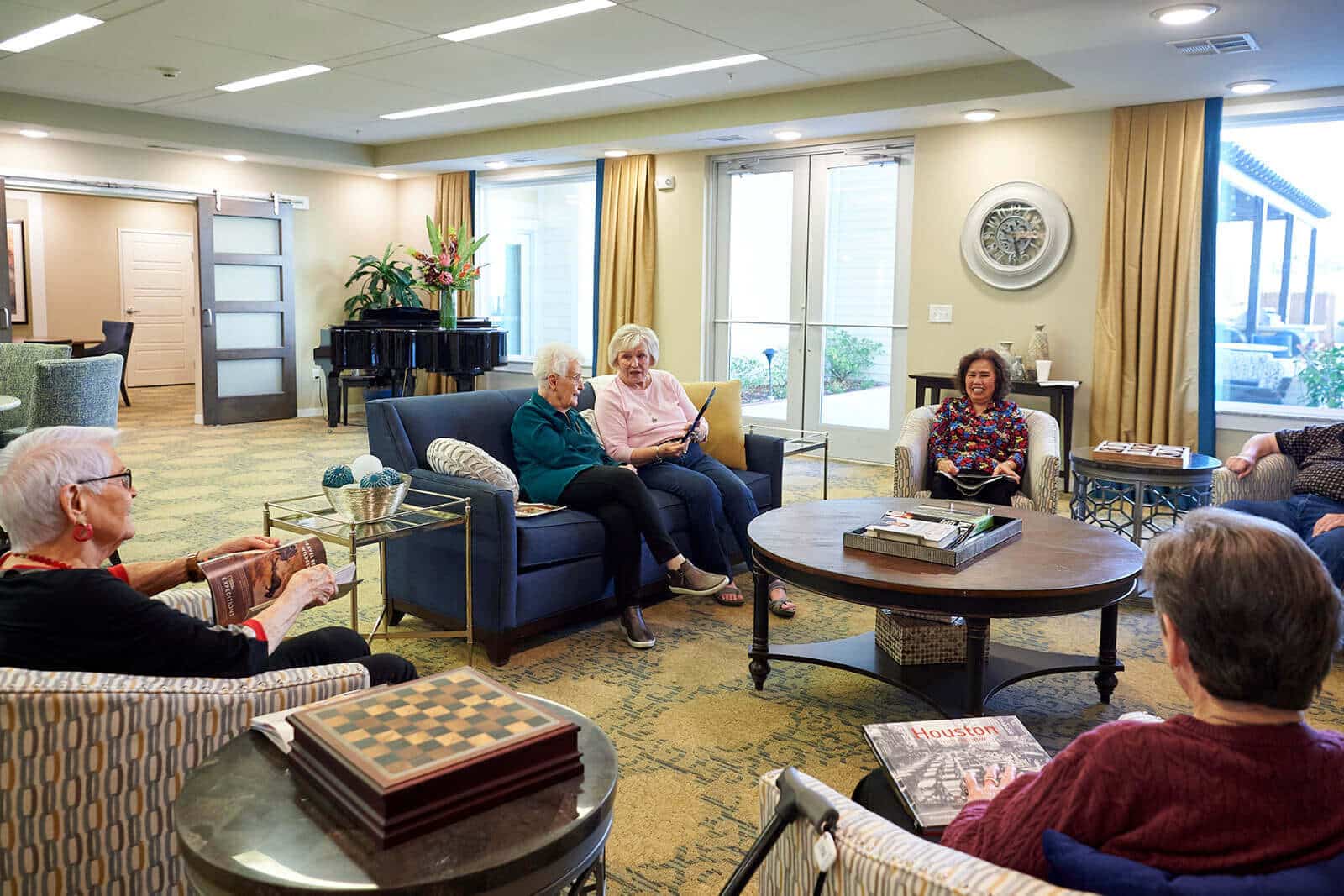 Consider Whether It's Time For A Change
When certain signs begin to occur, you may ask yourself: Is it time to move to a maintenance-provided independent living community?
You no longer want to keep up with your home. Many of us bought our homes for a larger family years ago, but now don't need the space or upkeep. The costs of maintenance are continuing to rise – not the mention, some home maintenance tasks become beyond our abilities or not worth the risk of a fall or injury. Senior living communities offer maintenance-free living, so you have help with housekeeping and no longer have to worry about homeowner responsibilities.
You'd like more socialization opportunities. At an active independent living community like Park Creek, there are constant opportunities to meet new people, make friends and take part in group activities. When seniors lose a spouse or their circle of friends has become smaller, they can often find a built-in support system in a retirement community. Whether dining together, enjoying wellness programming or simply chatting over coffee, you can be as social as you want to be at Park Creek.
You'd rather not worry about cooking every meal. Even those who enjoy cooking don't necessarily enjoy the hassle of meal planning, grocery shopping and doing dishes! It can also be difficult to meet specific dietary needs at home. That's where senior living comes in – with an array of healthy dining options to meet your needs, you can enjoy delicious, chef-prepared meals on your schedule and among the company of friends at Park Creek.
You'd like to focus on your health and wellness. Senior living at Park Creek makes it more convenient than ever to start or maintain a healthier routine. You don't have to drive to the gym – you can work out within the community. Plus, our community programming focuses on holistic wellness so you can stay active and sharp in mind, body and soul. We also offer personal care services so that residents can remain independent in their home at Park Creek for as long as possible.
Enjoy Your Golden Years With Carefree Senior Living
Park Creek – An Active Retirement Community
It can be difficult to know when the time is right to move to independent living – but many seniors embrace the active lifestyle and wish they had moved sooner! There are so many benefits of senior living at Park Creek – you'll truly upgrade your lifestyle and downsize all of your chores and maintenance when you make the decision to move in. Everything you want and need for a happy, active lifestyle is right here – and you'll have less stress and worries so you can do more of what you love and have more time for those that matter most.